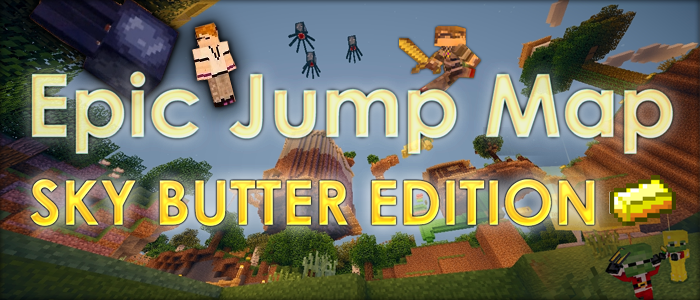 Epic Jump Map 5
This map was made by Bodil40, and included a texturepack that made cooked porkchop into Butter, and switched diamond armor into butter armor. This map includes various parkour and lots of swords and armor. The final destination is butter island, where you find a statue of Skydoesminecraft and DeadloxMC.
Ad blocker interference detected!
Wikia is a free-to-use site that makes money from advertising. We have a modified experience for viewers using ad blockers

Wikia is not accessible if you've made further modifications. Remove the custom ad blocker rule(s) and the page will load as expected.